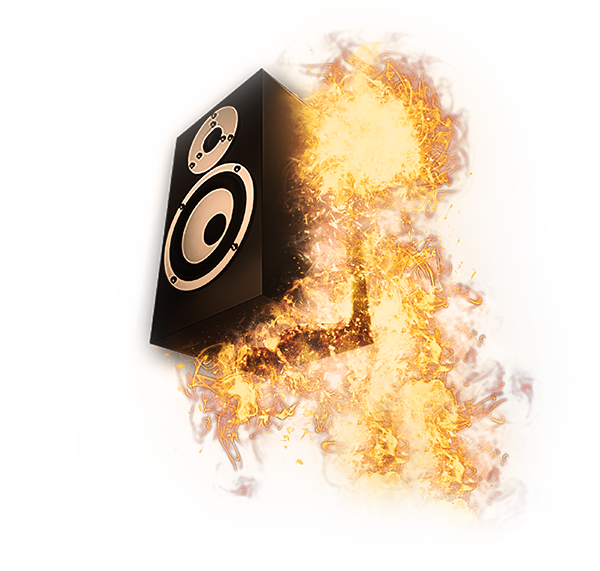 MY MUSIC | MY LR RECORD COLLECTION | LOWRIDER EVENTS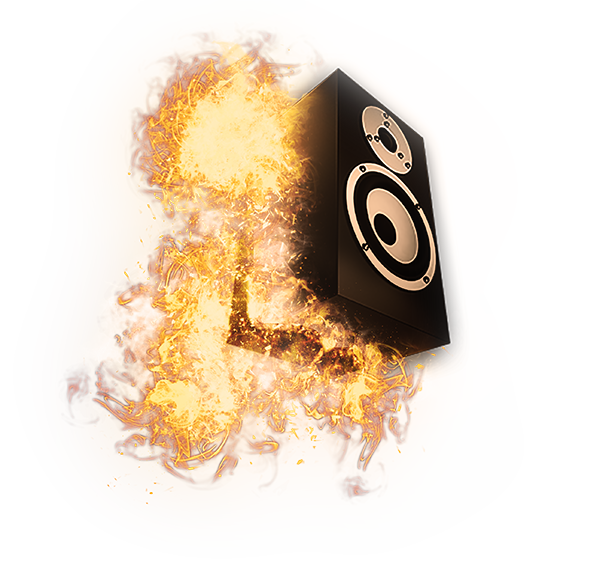 DJ for 30+ years with the love for vinyl records. Built a collection from Jazz to Hip Hop and everything in between. Started as a mobile DJ playing at house parties then moved in to a wedding DJ. Stopped doing that when it became work for me because it stopped being fun. I continued to build up my record collection by frequently going to swap meets and garage sales. So i decided to start this new venture of sharing my collection with whomever chooses to listen. 
I Hope You Enjoy the Music!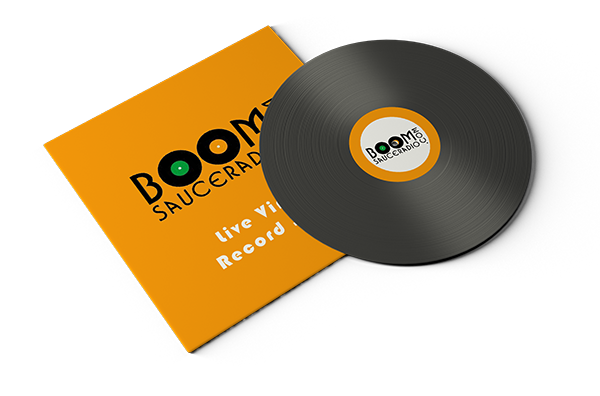 Striving to bring you the best music all on vinyl records. A variety of different genres from Oldies, Rock "n" Roll, Old School, Classic Hip Hop and R&B. Recorded live from the Boom Boom Room Studios in Temecula CA….
Follow me on my SoundCloud Channel
Here is a listing of my previous shows, with all tacks lists in order.
1. Esa Boquita - J Alvarez feat. Zion & Lenox
2. X - Nicky Jam & J Balvin
3. Haciendo - Ozuna Feat. Nicky Jam
4. Caliente - De La Ghetto Feat. J Balvin
5. Ponte Bonita - Mario Hart
6. Me Dijeron - Ozuna
7. Fiebre - Ricky Martin Feat. Wisin & Yandel
8. Ponle - Rvssian & Farruko & J Balvin
9. Dura - Daddy Yankee
10. Echame La Culpa - Luis Fonsi & Demi Lovato
11. Te Bote - Nicky Jam, Ozuna, Darell, Bad Bunny, Nio Casper Magico
12. Corazon - Maluma Feat. Nego Do Borel
13. La Modelo - Ozuna Feat. Cardi B
14. BEBE - 6ix9ine Feat. Anuel AA
15. Internacionales - Bomba Estereo
16. Chantaje - Shakira Feat. Maluma
17. Sabado Rebelde - DJ Yayo
18. Comentale - Ozuna Feat. Akon
19. Salio El Sol - Don Omar
20. Bella Y Sensual - Bebe DJ
21. Me Enamore - Shakira
22.Dame Tu Cosita - Pitbull & El Chombo & Karol G, Cutty Ranks
23. Como Soy - Pacho & Daddy Yankee & Bad Bunny
24. Soy Yo - Bomba Estéreo
25. Scooby Doo Pa Pa - DJ Kass
26 Fiesta - Bomba Estéreo y Will Smith
THEE MIDNITERS - GIVING UP ON LOVE
SMOKEY ROBINSON - BABY COME CLOSE
BILLY STEWART - COUNT ME OUT
THE MOMENTS - LOOK AT ME (I'M IN LOVE)
JERRY BUTLER - AIN'T UNDERSTANDING MELLOW
THE STYLISTICS - YOU ARE EVERYTHING
THE PARADONS - DIAMONDS AND PEARLS
THE CLOVERS - DEVIL OR ANGEL
JIMMY CLANTON - JUST A DREAM
THE CAPRIS  - THERE'S A MOON OUT TONIGHT
MARVIN GAYE & TAMI TERRELL - GIVE A LITTLE LOVE
FAMILY CIRCLE - DOESN'T MAKE SENSE
MARY WELLS - YOU BEAT ME TO THE PUNCH
THE SUPERBS - BABY BABY ALL THE TIME
THE TEMPREES - IF I CAN SAY WHAT'S ON MY MIND
JOE BATAAN - IF I WERE A KING
GENE CHANDLER - DUKE OF EARL
LITTLE CESAR AND THE ROMANS - THOSE OLDIES BUT GOODIES
THE MIRACLES - BAD GIRL
THE INCREDIBLES - I'LL MAKE IT EASY
 BRENTON WOOD - GIMME A LITTLE SIGN
1. THE TEMPREES - DEDICATED TO THE ONE I LOVE
2. THE MANHATTANS - THERE'S NO ME WITHOUT YOU
3. BRENTON WOOD - CATCH YOU ON THE REBOUND
4. THE WINSTONS - COLOR HIM FATHER
5. GARLAND GREEN - JEALOUS KIND OF FELLA
6. LITTLE ROYAL - JEALOUS
7. LLOYD PRICE - JUST BECAUSE
8. RENE & RAY - QUEEN OF MY HEART
9. THE NOTATIONS - I'M STILL HERE
10. YVONNE CARROLL - GEE WHAT A GUY
11. THE INTRUDERS - UNITED
12. THE STYLISTICS - STOP, LOOK, LISTEN (TO YOUR HEART)
13. TOWER OF POWER - YOU'RE STILL A YOUNG MAN
14. THE CHARMELS - AS LONG AS I'VE GOT YOU
15. JAMES BROWN - THAT'S WHEN I LOST MY HEART
16. THE SUNGLOWS - IT'S OK
17. THE LOST GENERATION - SOMEDAY
18. FRANKIE KARL - DON'T BE AFRAID
19. THE MOMENTS - SEXY MAMA
20. SMOKEY ROBINSON - I'VE BEEN GOOD TO YOU
21. ETTA JAMES - AT LAST
1. Smokey Robinson - The Agony and The Ecstasy
2. The Chantels - The Plea
3. The Premiers - My Darling
4. The Sa-Shays - Boo Hoo Hoo
5. The Scarlets - Dear One
6. Gene Chandler - I Fooled You This Time
7. James Brown - Just Won't Do Right
8. The Whatnauts - I'll Erase Away Your Pain
9. The Players - He'll Be Back
10. Charles McCollough - My Girl
11. Tony Allen - Nite Owl
12. Billy Stewart - Temptation 'Bout To Get Me
13. Mary Wells - Laughing Boy
14. Tower Of Power - By Your Side
15. Harvey Averme - My Dream
16. Barbara Mason - If You Don't
17. Linda Jones - That's When I'll Stop Loving You
18. Jesse James - I Need You Baby
19. Johnny & The Expressions - Something I Want To Tell You
20. Mad Lads - I Want A Girl
21. The Intruders - When We Get Married
1. James Brown - It's A Man's Man's World
2. The Impressions - Never Let Me Go
3. The Intruders - Friends No More
4. Stylistics - If I Love You
5. The Moments - What's Your Name
6. Delfonics - Hey Love
7. Mary Wells - What Love Has Joined Together
8. Marvelletes - Forever
9. Carol Hughes - Let's Get Together Again
10. Billy Stewart - Reap What You Sow
11. Ralfi Pagan - Just One Of Your Kisses
12. Bob & Gene - It Won't Go
13. Santana - Moon Flower
14. Billy Paul - Me and Mrs. Jones
15. Smokey Robinson - Cruisin'
16. Jerry Butler - Never Gonna Give You Up
17. Aaron Neville - Tell It Like It Is
18. Don & Juan - What's Your Name
19. The Flamingos - I Only Have Eyes For You
20. Brenda & The Tabulations - Dry Your Eyes
21. Etta James - All I Could Do Is Cry
22. Brenton Wood - Lovey Dovey Type Of Lovin
1. THE PERSUADERS - THIN LINE BETWEEN LOVE & HATE
2. BARBARA LEWIS - BABY I'M YOURS
3. THE ORIGINALS - BABY I'M FOR REALS
4. SUNNY & THE SUNLINERS - TALK TO ME
5. MARY WELLS - TWO LOVERS
6. BARBARA MASON - I DON'T WANT TO LOSE YOU
7. RALFI PAGAN - I NEVER THOUGHT YOU'D LEAVE ME
8. THE MAD LADS - WHATEVER HURTS YOU
9. CARLA THOMAS - GEE WHIZ
10. SHIRLEY BROWN - WOMAN TO WOMAN
11. THE SUPREMES - A BREATH TAKING GUY
12. BILLY STEWART - CROSS MY HEART
13. DONNIE ELBERT - WHAT CAN I DO
14. THE SHIRELLS - BABY IT'S YOU
15. THE PIPS - EVERY BEAT OF MY HEART
16. LITTLE JULIAN HERRERA - LONELY, LONELY NIGHTS
17. THE LOST GENERATION - SORRY I CAN'T HELP YOU
18. WAR - DON'T LET KNOW ONE GET YOU DOWN
19. THE WHISPERS - I WAS BORN WHEN YOU KISSED ME
20. THEE MIDNITERS - ARE YOU ANGRY
21. THE MIRACLES - DEPEND ON ME
22. BRENTON WOOD - BABY YOU GOT IT
1. SUNNY & THE SUNLINERS - SMILE NOW CRY LATER
2. BARBARA MASON - OH HOW IT HURTS
3. THE RADIANTS - AIN'T NO BIG THING
4. JAMES BROWN - TRY ME
5. THE TEMPREES - I LOVE YOU, YOU LOVE ME
6. DEE DEE SHARP - I REALLY LOVE YOU
7. MCKINLEY MITCHELL - THE TOWN I LIVE IN
8. MCKINLEY TRAVIS - BABY, IS THERE SOMETHING ON YOUR MIND
9. THE DRAMATICS - IN THE RAIN
10. THE DANLEERS - ONE SUMMER NIGHT
11. THE CHANTELS - MAYBE
12. THE MOONGLOWS - SINCERELY
13. TIERRA - I'M GOING TO FIND HER
14. MALO - SAUVECITO
15. AALON - ROCK & ROLL GANGSTER
16. THE TEMPTATIONS - HEY GIRL
17. BRENTON WOOD - I NEED YOU GIRL
18. THEE MIDNITERS - THAT'S ALL
1. SLY, SLICK & WICKED - CONFESSING A FEELING
2. BOBBY MOORE - SEARCHING FOR MY LOVE
3. LINDA JONES - HYPNOTIZED
4. JAMES & BOBBY PURIFY - I'M YOUR PUPPET
5. THE INTRUDERS - COWBOYS TO GIRLS
6. BERTHA TILLMAN - OH MY ANGEL
7. BARBARA MASON - YES, I'M READY
8. PATTI DREW - TELL HIM
9. BILLY STEWART - STRANGE FEELINGS
10. EARTH, WIND & FIRE - I THINK ABOUT LOVING YOU
11. THEM 2 - AM I A GOOD MAN
12. SUNNY AND THE SUNLINERS - SHOULD I TAKE YOU HOME
13. SHEP AND THE LIMELITERS - DADDY'S HOME
14. TIMI YURO - HURT
15. THE SKYLINERS - THIS I SWEAR
16. EL CHICANO - SABOR A MI
17. BOB & GENE - GOTTA FIND A WAY
18. JOE BATAAN - ORDINARY GUY
19. TOMMY JAMES & THE SHONDELS - CRYSTAL BLUE PERSUASION
20. JAMES BROWN - PLEASE, PLEASE PLEASE
21. DELFONICS - BREAK YOUR PROMISE
22. STYLISTICS - YOU'RE A BIG GIRL NOW
1. Bloodstones - Natural High
2. The Vanguards - Somebody Please
3. Smokey Robinson & The Miracles - Fork In the Road
4. Brenton Wood - Best Thing I Ever Had
5. The O'Jays - I'll Be Sweeter Tomorrow
6. Billy Stewart - Summertime
7. Blue Magic - Spell
8. Santos & Johnny - Sleep Walk
9. Johnny Ace - Pledging My Love
10. The Harptones - Life Is But A dream
11. Mary Wells - The One Who Really Loves You
12. The Lost Generation - Sly Slick And the Wicked
13. Pete Wingfield - 18 With A Bullet
14. The Dells - Stay In My Corner
15. The Stylistics - Betcha, By Golly Wow
16. Barbara Lynn - You'll Lose A Good Thing
17. Donnie Elbert - Have I Sinned
18. The Intruders - Together
19. Ralfi Pagan - Negrona
20. Etta James - Trust In Me
1. MARY WELLS - OLD STANDBY
2. THE ORLONS - MR. 21
3. THE LOVELITES - HOW CAN I TELL MOM & DAD
4. THE LARKS - I WANT YOU BACK
5. ETTA JAMES - MY DEAREST DARLING
6. BILLY STEWART - SITTING IN THE PARK
7. THE WHISPERS - AS I SIT HERE
8. THEE MIDNITERS - IT'LL NEVER BE OVER FOR ME
9. TAVARES - CHECK IT OUT
10. BOB & GENE - I CAN BE COOL
11. THE SKYLINERS - SINCE I DON'T HAVE YOU
12. LITTLE ANTHONY & THE IMPERIALS - ON THE OUTSIDE (LOOKING IN)
13. ROSIE AND THE ORIGINALS - ANGEL BABY
14. MALO - IT'S A LOVELY DAY
15. RALFI PAGAN - MAKE IT WITH YOU
16. THE MAD LADS - DON'T HAVE TO SHOP AROUND
17. THE DELFONICS - DIDN'T I BLOW YOUR MIND THIS TIME
18. SMOKEY ROBINSON & THE MIRACLES - HERE I GO AGAIN
1. SMOKEY ROBINSON - OOH BABY BABY
2. JACKIE ROSS - SELFISH ONE
3. THE MOMENTS - NOT ON THE OUTSIDE
4. THE ORIGINALS - THE BELLS
5. THE ESCORTS - LOOK OVER YOUR SHOULDERS
6. BARBARA LEWIS - HELLO STRANGER
7. THE FUZZ - I LOVE YOU FOR ALL SEASONS
8. MARY WELLS - MY GUY
9. THE WHISPERS - NEEDLE IN A HAYSTACK
10. THE DELFONICS- LA LA MEANS I LOVE YOU
11. RALFI PAGAN - TO SAY I LOVE YOU
12. JOE BATAAN - I WISH YOU LOVE
13. THE ELGINS - DARLING BABY
14. THE HEARTBEATS - YOU'RE A THOUSAND MILES AWAY
15. BRENDA & THE TABULATIONS - THE TOUCH OF YOU
16. JORGE SANTANA - LOVE THE WAY
17. THE IMPRESSIONS - IM SO PROUD
18. BILLY STEWART - I DO LOVE YOU
19. BRENTON WOOD - ME & YOU
1. This is For The Lover In You - Shalamar
2. It's Only Love Doing It's Thing - Barry White
3. Remind Me - Patrice Rushen
4. Mary Jane - Rick James
5. Haboglabotribin - Bernard Wright
6. I Want'a Do Something Freaky To You - Leon Haywood
7. Don't Look Any Further - Dennis Edward
8. Juicy Fruit - Mtume
9. Riding High - Faze-O
10. Keep On Steppin' - The Fatback Band
11. Don't Stop The Music - Yarbrough & Peoples
12. All Night Long - Mary Jane Girls
13. Outstanding - The Gap Band
14. Curious - Midnight Star
15. No One's Gonna Love You - The S.O.S. Band
16. Pull Fancy Dancer/Pull - One Way
17. Genius Of Love - Tom Tom Club
18. Intimate Connection - Kleeer
19. Give Up The Funk - Parliament
20. Get The Funk Out Of My Face - The Brothers Johnson
21. Heartbreaker - Zapp
22. Tonight - Kleeer
23. I Love You More - Rene & Angela
24. Weak At The Knees - Steve Arrington's Hall Of Fame
25. Bon Bon Vie - T.S. Monk
26. Are You Single - Aurra
For any request, please fill out this form…
Follow us on SoundCloud by searching for BoomSauceRadio and like our Facebook page facebook.com/boomsauceradio, or email me at [email protected]